The Louise Davis Savage 2017 Mainstage Opera Festival
Dialogues of the Carmelites
August 25, and 26th (all at 7:30 pm) and August 27th (at 2:00 pm).
Directed by: Tracy Marie Koch, Co-artistic Director of MIO (Midwest Institute of Opera)
Conducted by: John Koch, Co-artistic Director of MIO (Midwest Institute of Opera)
Production of: Midwest Institute of Opera
The Mainstage Festival will showcase one major production, Francis Poulenc's Dialogues of the Carmelites.
Performing Artists will be in residence from August 14-27. The opera will be sung in English.
More information about the Festival is coming soon.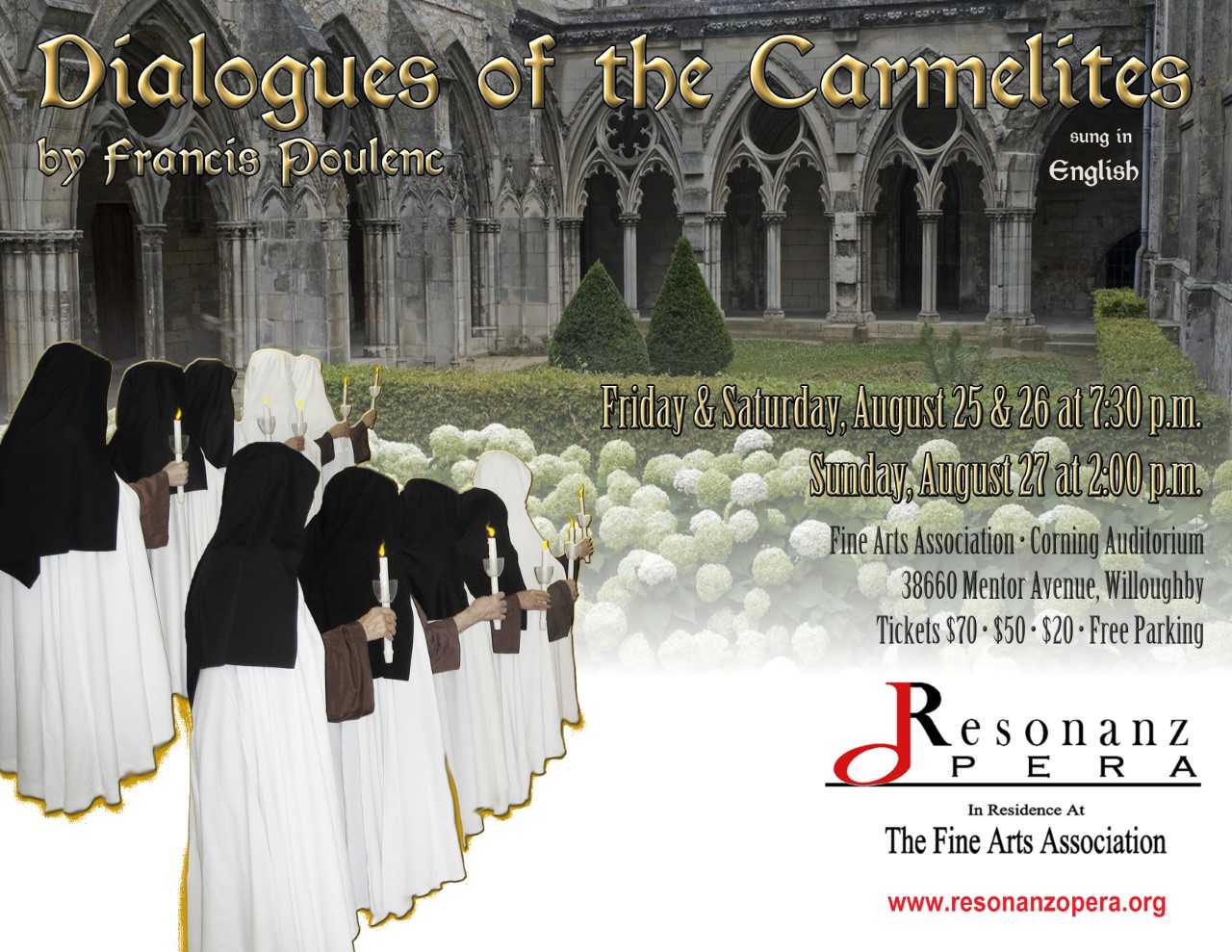 Tickets
View Ticket Prices

Tickets can be purchased from The Fine Arts Association.
Send them a message or call 440-951-7500.